News Archives - FEBRUARY 2012
The Latest News…from an Italian American Perspective:
ITALIAN BANKS UNDER STRESS FROM ITALY'S DEBT CRISIS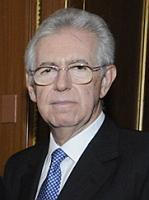 Mario Monti,
Italy's New Prime Minister
If you ask a financial advisor in Italy about the debt crisis, he or she is likely to tell you it is even worse than what is reported in the press.
Italians know their country is in dire straits. But they also know there is no plurality for bold changes. Yes, austerity measures need to be more drastic and major cuts in entitlements have to be made. But the Italian government already accounts for 50 percent of the economy. With so many Italians dependent on government programs, subsidies and grants, few Italians want to cut the hand that feeds.
Mario Monti, the new prime minister tapped to solve the debt crisis, laid out his plan for fiscal austerity on December 5th. Intelligent, thoughtful, and dedicated to the job, by evidence of his numerous press conferences, Monti has nonetheless been a disappointment. His plan to bring the budget under control seems wholly detached from reality.
Monti sees Italy's debt problem, a problem that derives from the expanse of government, solvable only by furthering government.
He wants better tax collection. Tax cheats in Italy have to be found.
Never mind a greater intrusion upon individual liberties: Monti wants to force any private transaction in Italy over 1,000 Euro to be done electronically. The government will then be able to better monitor such activities and improve the collection of sales taxes. No one believes this will work. Italians have long mastered the ability of circumventing intrusive policies by the government. Surely they are up to the task against Monti's latest scheme. One can see an owner of a bodega splitting in two parts the bill for a $1,500 handcrafted table so as to avoid the electronic transaction mandate and the snoopiness of government.
Also, tax collection does not come cheap. Monti will have to hire an army of new agents, investigators, lawyers and accountants to find, prosecute and collect from Italy's tax cheats. The cost will add to the already dangerously bloated budget. And besides, the math is not there. Italy needs an impossible amount of tax revenue to offset a debt that is one-fifth larger than the country's economy. No amount of vigorous tax collection is likely to seriously close the gap.
No wonder markets greeted the news of Monti's plan with ambivalence. They are increasingly reluctant to invest in Italy. To entice them, Italy has priced their 10 year bonds at seven percent interest. Seven percent. It is an unusually high rate of return. It is what Greece offered a few months back before they collapsed. It is a sign to experts that Italy will default. Such a high percentage is considered almost impossible to meet unless serious inflation overtakes the country as it did in the past.
A question on many people's minds then is who will suffer most if Italy defaults on its staggering debt.
The answer: Italian banks.
As most banks in other European countries this month sought to dump a significant portion of Italian bonds, much of it at a loss, Italian banks stood firm and retained their holdings. One reason offered was a sense of patriotism. The banks wanted to uphold Italy's credit and finances in face of the crisis. A more cynical view was that Italian banks were unable to unload their bonds as fast as they liked and the potential loss if they did was too much to take.
Italian bankers claim that the crisis is not as bad as it appears. They note that Italians per capita share of debt is less than Americans: 30,000 Euros versus 49,000 Euros (equivalent in dollars). Italy's annual deficit of 100 billion Euros is far less than America's. Italians save more than anyone else in Europe, allowing some analysts to be more optimistic about the future. But the vexing problem of no growth for Italy bears down on the market. Ten years have gone by and the economy has refused to expand. Italy is no longer seen as a safe investment.
Italy owes much of the money it received from bond sales to three of its largest banks. They are mainstays of Italian finance. Here is a preview:
Intesa Sanpaolo: Holds 60 billion Euros in Italian debt.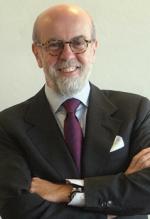 Enrico Tomasso Cucchiani
CEO of Intesa Sanpaolo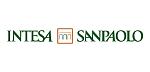 Headquartered in Torino, the bank came about from a 2007 merger between Banca Intesa and SanPaolo IMI.
Itesa SanPaolo has over 7,500 branches, 102,000 employees and total assets of 660 billion Euros; Italian debt holdings represent less than 10 percent.
The bank is almost 200 years old, begun in the early 1800s as Cassa di Risparmio delle Provincie Lombardo. The Central Committee of Charity, a government sponsored organization, was the bank's owner. The mission was to assist the poor and offer low interest rate loans to new companies in the Lombardia region. The bank was a major source of financing for the country's rebuilding efforts after World Wars I and II.
In the 1990s, the government divested itself from the bank and a host of private mergers and acquisitions followed.
Intesa Sanpaolo today is the accumulation of more than several of Italy's regional banks, financial services and insurance companies. Although large and seemingly well-run, the bank faces enormous challenges. Tied to Italy's debt and fragile economy, Intesa Sanpaolo saw its deposit and debt ratings downgraded by Moody's to Aa3 status. The bank's share price is currently less than two Euros. What Intesa Sanpaolo has decided to do is go on offense. They see Asia in their future, not just Europe, and announced new efforts to double loans given to companies based in India. Good news came from a recent stress test by the European Banking Authority. Intesa Sanpaolo's balance sheet was considered the best among Italy's top three.
UniCredit: Holds 40 billion Euros in Italian debt.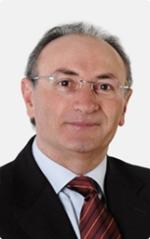 Federico Ghizzoni
CEO of UniCredit

Muammar Gaddafi
a UniCredit shareholder
Libya's civil war saved UniCredit from financial collapse, according to some journalists.
The Libyan government became the bank's third largest shareholder in 2010.
When the international community froze Libya's assets, Muammar Gaddafi and sons were unable to sell their country's shares to buy new weapons to defeat the rebels. UniCredit was the ultimate winner. Without any chance of Libya's shares and valuable deposits leaving, the bank had a reliable source of funds to boost their balance sheet and withstand, for awhile at least, Italy's debt crisis.
UniCredit is Italy's largest bank with more than 900 billion Euros in total assets, 162,000 employees, and more than 9,500 branches worldwide. The current size and scope of the bank was reached when UniCredit merged with the German bank HVB.
The bank dates its founding to 1473 when it was Credito Romagnolo. Today, two locations are considered the headquarters for UniCredit, Milan and Rome. The bank shocked potential investors this year when it posted a third quarter loss of 10 billion Euros. A recent stress test by the European Banking Authority had UniCredit ordered to raise more capital to ensure solvency.

Nonetheless, UniCredit is still able to attract the world's richest investors. As Italy's heavy weight champ in banking, UniCredit is considered enigmatic, a catalyst of billion dollar projects, now and in the near future a major player in international finance.

Banca Monte dei Paschi di Siena: Holds 20 billion Euros in Italian debt.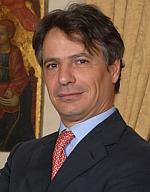 Giuseppe Mussari president of
Banca Monte dei Paschi di Siena
Banca Monte dei Paschi di Siena is the oldest surviving bank in the world.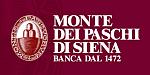 In 1472, the bank was started by the magistrate in Siena to offer loans at low interest to the city's neediest citizens. Referred to as Monte di Pieta, the bank received donations and not deposits from the city's wealthiest citizens. Interest rates were fixed and nominal, just enough for the lender to recoup expenses. The borrower was allowed to pay back just two-thirds of the loan.

Still headquartered in Siena, Banca Monte dei Paschi di Siena has a more sophisticated outlook than it did over 600 years ago. Italy's third largest bank today aims for profit and maximum return on loans and investments. With 244 billion Euros in assets, the bank employees almost 32,000 people in 3,000 branches located in Italy and elsewhere in Europe. Through partnerships and various alliances with other financial institutions, the bank has a presence in almost every major city of importance to international finance.

Along with UniCredit, Monte dei Paschi was ordered by the European Banking Authority to raise more capital to strengthen its balance sheet. No doubt, centuries of experience allows Monte dei Paschi an advantage over others during Italy's debt crisis. They are not apt to panic. They have seen it all.

NOTES ON ITALY'S ANNUAL BUDGET
Italy's debt crisis stems from annual budgets of almost $1.1 trillion. With tax revenues coming in at $960 billion, Italy usually posts an annual deficit of $100 billion.
Today's debt stands at $2.2 trillion, about 120 percent of Italy's GDP, the result from years of deficits.
The following chart is based on a sample 2007 budget of Italy's national government, provided by the Ministero dell'Economia e delle Finanze. It shows the level of investment the Italian government makes towards the country. Italian politicians, economists, and much of the electorate are followers of the Keynesian philosophy. They believe the government must contribute to the economy beyond basic needs of defense, police, and the construction and maintenance of highways. Italy's government makes up 50 percent of the GDP in comparison to the United States' 20 percent.
Italy spends only 11 percent of her budget on national defense and police protection. With the United States making up the bulk of NATO defenses, with air, army and navy bases throughout Europe, Italy can unload the burden of defense and use the money in other areas.
One surprising item in the budget is the cost of Italy's health system. With many Americans concerned about projected spiraling costs under Obamacare, they may find relief in the fact that only three percent of Italy's budget is devoted to maintaining universal care.

R.I.P. JENO PAULUCCI
Jeno Paulucci passed away in November.
He is most famous for creating frozen food products that became part of American pop culture. Who never heard of Chun King or Jeno's Pizza Rolls?
Paulucci began Chun King in the 1940s as Chinese food sold in cans and then in frozen packages. He eventually sold Chun King for $63 million to RJ Reynolds in 1966. He sold his famous pizza rolls to Pillsbury for $135 million in 1981.
Paulucci was the son of Italian immigrants who settled in Minnesota's coal country. He spent much of his life in Duluth where he started a host of companies. Proud of his Italian roots, he started Attenzione magazine to promote the Italian culture and Italian American heritage. He was active in the National Italian American Foundation and other organizations.

Paulucci was noted for his philanthropy. A planetarium in Hibbing, Minnesota is named after him.
Married to his wife Lois for 64 years, Paulucci passed away just days after she died in November.