News Archives - OCTOBER 2011
The Latest News…from an Italian American Perspective: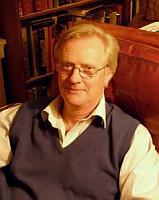 David Gilmour
INTERVIEW WITH DAVID GILMOUR, AUTHOR OF A NEW BOOK "THE PURSUIT OF ITALY: A HISTORY OF A LAND, ITS REGIONS, AND THEIR PEOPLES"
Coming to a bookstore near you is a fascinating and important telling of Italy's history.
"The Pursuit of Italy: A History of a Land, Its Regions, and Their Peoples," by David Gilmour is an engrossing and honest work that provides exceptional insight into the cultural and historical evolution of Italians.
Gilmour, not to be confused with the Pink Floyd guitarist of the same name, conveys the story of Italy from the post-Roman Empire era to today in epic form. He spells out in a critical analysis how Italians have become the people they are today. The book comes filled with anecdotes, items of research that few if any historians or journalists bring up when writing about Italy. "The Pursuit of Italy" is a full and important review, one of the best literary works on Italian history in decades.
A British native, Gilmour has to his credit a number of books on the history of countries such as Spain and Lebanon. He has written about writers Rudyard Kipling and Giuseppe di Lampedusa.
Over 400 pages, "The Pursuit of Italy" divides itself in chapters with titles such as "Diverse Italies," "Imperial Italies," "The Making of Italy," etc…where Gilmour discusses the changing nature of Italians during different periods of Italy's history.
"The Pursuit of Italy" is wholly endorsed by PRIMO as a premier work of historical scholarship that all Italian Americans will do well to read.
Recently, PRIMO interviewed the book's author David Gilmour about his view of the evolution of Italians from the medieval period to today and what he sees in Italy's future.
Your book begins near the fall of ancient Rome. One wonders how far Italians have drifted from their Roman past. Can we Italians even claim to still have Roman blood in our veins?
As Cesare Balbo, the 19th century Piedmontese statesman put it: Italians have 'one of the most mixed bloodlines' of any people in the world. They form 'a multiracial community composed of successive waves of immigrants'. Whatever Roman blood modern Italians possess will therefore have been diluted by, among others, Greeks, Lombards, Ostrogoths and Albanians.

Italian leaders, Mussolini above all, emphasized the connection between ancient Rome and modern Italy because they wanted to create a powerful and militarily successful state. But the cultural and other differences are very striking. The early Romans could boast of military prowess, political stability and respect for the law. However, unlike the current inhabitants of Italy, they lacked individualism, artistic originality and commercial enterprise.
Italians are reminded daily of their past glories. Does the past act to inspire Italians to greatness or is it a demoralizing disincentive?
I think the weight of the past has sometimes been demoralizing for Italians, especially in the 19th and early 20th centuries.

Italians had been the richest people in Europe from the early Middle Ages until the late 16th century but they were by far the poorest of the founding members of the European Economic Community in the 1950s.

Mussolini urged them to emulate their Roman predecessors, a catastrophic policy that led to colonial defeat and the humiliation of the Second World War. Modern Italians, however, have proved so successful in such fields as art, cinema, fashion and industrial design that I do not think they are awed by the achievements of their ancestors.
What is it about Italy that attracts so many British writers and scholars to study and write about her?
If a pollster asked a group of Britons which country had produced the world's greatest artists, its most beautiful cities, its best cuisine, and its finest singers and composers, I think that all of them would put Italy in first or second place. Nearly every northerner is seduced by the charm of Italy and its people. Many of us are so inspired by its past, its music and its appearance that we want to study and write about it. The appeal of Italy is not more complicated than that.
You write about the regional differences of Italy in food, language and historical perspective. One wonders if that diversity is still in existence today. Can we still say that Italians are a regionally diverse people?
Italians certainly remain a diverse people, as the survival of regional dialects indicates. Radio and television have ensured that people nowadays understand italiano standardizzato, that is modern Italian derived from the Tuscan vernacular, but millions still prefer to speak in dialects that are incomprehensible in the neighboring province. Even northern Italians who migrate to Venice find Venetian (which is a language not a dialect) very difficult to speak. The people of Trieste are so diverse that their region has four official languages - Italian, German, Slovene and Friulian - besides the local dialect triestino.
You wrote about the past, now give us your view of things to come. What might be the future of Italians? What are the major sociological, political or cultural shift(s) underway that will change Italian demographics?
I think the crucial issue for the people of Italy is political. Will the country survive as a nation state or will it break up? The third largest political party, the Northern League, consists of people who regard the unification of Italy as a mistake and who will refuse to co-operate with future governments in Rome unless they are given more control of their regions. I believe that Italy's survival depends on its becoming a federal state with a serious reduction in the powers of Rome. Italy's history, its traditions and its diversity have made it impossible for a centralized system to function adequately in the peninsula.

ZUCCOTTI PARK OF OCCUPY WALL STREET IS NAMED AFTER ITALIAN AMERICAN WHO ACQUIRED THE AMERICAN DREAM
The 33,000 square foot park where an eclectic group of demonstrators have gathered to deride American businesses and the people who lead them is named after an iconic businessman, Italian American John Zuccotti.
Once named Liberty Park, the park was renamed Zuccotti Park after the 74-year-old real estate developer in New York. In return for developing properties in Lower Manhattan after 9/11, Zuccotti and other investors agreed to renovate and maintain a public park in the area. Centered with modern sculpture and bounded by locust trees, the park was named after Zuccotti as a surprise tribute to him; he told the New York Times that he only found out that the park was to bear his name during the ribbon cutting ceremony in 2006.
Born and raised in New York, his father a head waiter for a city nightclub, Zuccotti received a bachelor's from Princeton and a law degree from Yale. He is the United States chairman of Brookfield Properties. He once served as deputy mayor under the administration of Mayor Abraham Beame. Zuccotti is married to Susan Sessions, a professor at Columbia University and author of books on the Holocaust.




AN ITALIAN FESTA MISSED BY PRIMO

Although the last guide to Italian festas in America had over 100 listed, a reader from Clifton, New Jersey, brought to our attention a festa we missed. The Feast of Saint Gerard takes place on October 13 through 16 in Newark, New Jersey at Saint Lucy Church on 118 7 th Avenue.

The feast included live entertainment and traditional Italian food with a procession after a Mass at Saint Lucy on Saturday and Sunday.

Saint Lucy's also should have been mentioned in an article we did on Italian language Masses in America. The church, which sports a stunning bell tower that matches a beautiful medieval façade, has Mass said in Italian 8:00 a.m. every Sunday morning.

If you live in the area and like to attend Mass at Saint Lucy Church, please log on to www.saintlucy.net.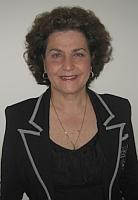 Dr. Maria Lombardo

DR. MARIA LOMBARDO NAMED CHAIRPERSON OF CHRISTOPHER COLUMBUS FELLOWSHIP FOUNDATION

Begun in 1992 on the year that marked the 500 th anniversary of Christopher Columbus' discovery of America, an act of Congress established a grant and scholarship foundation to be operated by an independent White House organization, named after the great explorer, the Christopher Columbus Fellowship Foundation.

Dr. Maria Lombardo, originally from Italy, was named this year by President Brack Obama to serve as chairperson of the board of trustees for the foundation.

The Christopher Columbus Fellowship Foundation oversees a grant and scholarship fund derived, in part, from the selling of rare coins issued by the U.S. mint almost 20 years ago.

In past years, Dr. Lombardo has served as education director for the National Italian American Foundation, representative of Calabria, and the recipient of several education awards. She is noted for her work on the Holocaust with organizing conferences and an author of the book on the subject titled "A Camp Without Walls."